Your innovative payroll system and professional sparring partner
More than 7,000 companies already use Intect as their payroll system and draw on professional competencies for efficient and correct payroll management. Intect is part of ECIT, a group with more than 2,300 employees helping companies to operate and optimize the most essential part of their business.
Contact us today!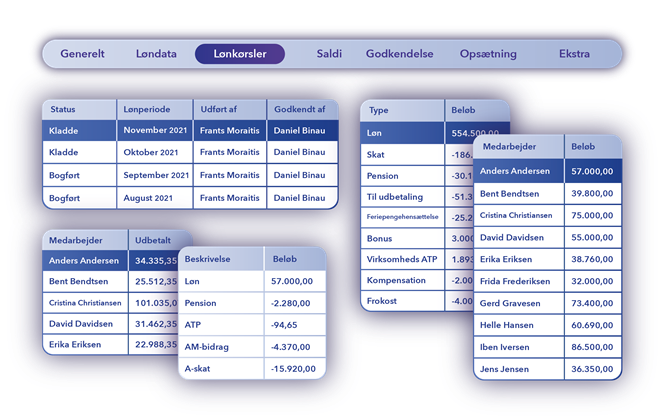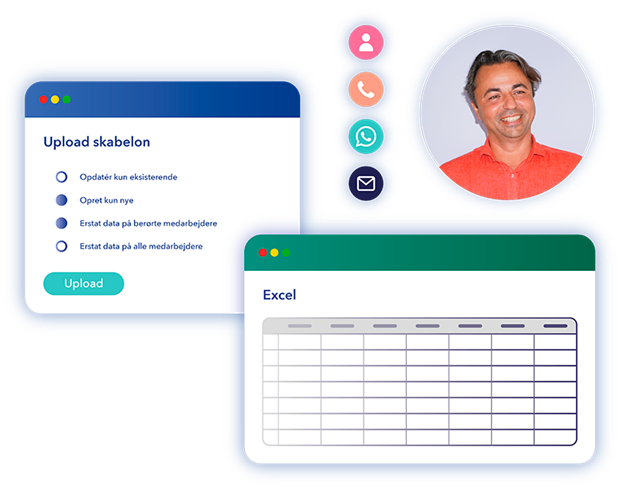 Features
Intect contains several functions and benefits, all of which are tailored to streamline companies' work through payroll- and personnel administration.
Integrations
Intect integrates with multiple systems, synchronizing your data flow across. If we do not have a specific integration, we will develop it.
References
7,000 companies already use Intect. Read our case stories and gain insight into our customers' experiences with Intect as their payroll system.
The team behind Intect
Intect is run by payroll specialists and developers. Meet our team and read about our employees' relationship with Intect.
Professional
14 DKK per payslip
General payroll administration

Basic functions

Advanced payroll management

English language

Multi-Company (Payroll Agency/Group)

Automatic bank transfers via Nets

Possibility of payments via NemKonto

Access to support via e-mail/chat
Premium
18 DKK per payslip
General payroll administration

Basic functions

Advanced payroll administration

Automatic payroll

English language

Integrations

Multi-Company (Payroll Agency/Group) 

Automatic bank transfers via Nets

Possibility of payments via e-mail/chat

Access to support via telephone support 

Approval flow for payroll batches 

Advanced employee templates 

Time management
Enterprise
Individual price
Company-specific solution

Adjustment/development of features

Intect Insights 

Account Management
Our customers' opinions about Intect